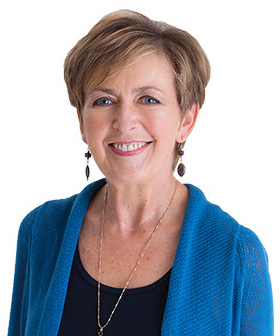 So, you may be wondering who I am, and why you might want to have a conversation with me. In a nutshell, I am the sum of many parts:
East Coaster - A proud native of Cape Breton Island who makes her home on Canada's East Coast. And, I love all things ocean.
Growth-Oriented - Born with a curious mind, I have an enduring passion for continuous learning, growth, and development - for me, and the clients I serve.
Engaged - An engaged member of the International Coaching Federation, I also have a strong, enduring involvement with the Canadian Executive Service Organization, the St. Margaret Sailing Club, and the Immigrant Services Association of Nova Scotia.
Proven - I am known for initiating and leading change in complex environments and roles in the private sector, public sector, and not-for-profit arena. I have 40 years of diverse business experience, including two decades of executive leadership experience in the post-secondary sector.
Insightful - Life and leadership experiences have given me a unique appreciation of the challenges and lived reality of many leaders, including those who lead at the most senior levels in organizations big and small, whether in the public or private sector.
Travelled - Though I love being home, I am a traveller at heart and enjoy exploring diverse countries and experiences. From journeys in the mountains of Nepal to supporting leaders in South America working to cultivate societal change in small, community-based organizations.
Versatile - In addition to my training and experience as a senior organizational leader, communicator, coach and facilitator, I use practices learned from my work in the Art of Hosting, Appreciative Inquiry, Strengths-Based Leadership, Portfolio Learning and Mindfulness to support my clients.
Active - I like to be active, and outdoors, whether biking, walking, sailing, gardening, cross country skiing, or enjoying a great shoreline. And I love to cook and read, feeding my appetite for other cultures, countries, and history. I bring just as much energy, enthusiasm, and passion to my work.
If you are wondering what it might be like to work with me, here are a few things you can expect:
Connection - A coaching and facilitation style designed to meet you where you are and help you get to where you want to grow and go - through supportive challenge and accountability.
Focus - A strong focus on YOU: your personal and professional leadership development, effectiveness, and performance. I help you connect the dots between who you are, how you lead, and how you can continue to grow and evolve personally and professionally.
Presence  - I work deeply and collaboratively with you to create the conditions for your success. I also bring a learning lens, respect for all, and an appreciation of the unique experience, perspective, and wisdom you bring to the table.
Range - Leadership development expertise that includes assessment with the powerful 360 leadership framework of the Leadership Circle Profile; coaching; and the development and facilitation of active and applied professional development learning experiences.
Perspective - A unique appreciation of the challenges and lived reality of many leaders, including those who lead at the most senior levels, whether in the private sector, public service, or the not-for-profit field.
Experience - 40 years of diverse leadership experience in organizations big and small, including close to 20 years of experience in executive leadership roles in large, complex institutions. Organizations in which the challenge was to serve a diverse range of customers, staff, and public and private stakeholders, while envisioning and leading system-wide transformational change.
If you're curious about my thoughts and beliefs about leadership and development, here's what I'd say:
Leadership is neither the role you play, nor the title you hold, but the choice you make when you take responsibility for the world around you.
Leadership is ultimately about making a positive difference - through your thoughts, actions, and the impact you make.
To lead is to serve. Doing it well requires looking inward to lead outward.
Leaders have a responsibility to create the conditions for success in the organizations we lead; the people at the heart of our organizations are counting on us.
Leadership is a journey; leaders are made, not born.
Leadership takes commitment, and a lifetime of continuous, conscious practice and evolution.
Your leadership defines you, and your success. How are you defining yours?
What about you? Are you:
Looking for coaching and development opportunities to help you navigate today's leadership realities and the challenge of developing others more skillfully?
Ready to step outside of your comfort zone to fully explore and expand your leadership capacity, skills, and boundaries?
Keen to prepare for more senior, strategic leadership, or get the support you need having just stepped up to a new role or more senior responsibilities?
Prepared to dive deep into the critical and emerging professional leadership development topics most relevant today in our increasingly ambiguous, complex, and volatile times?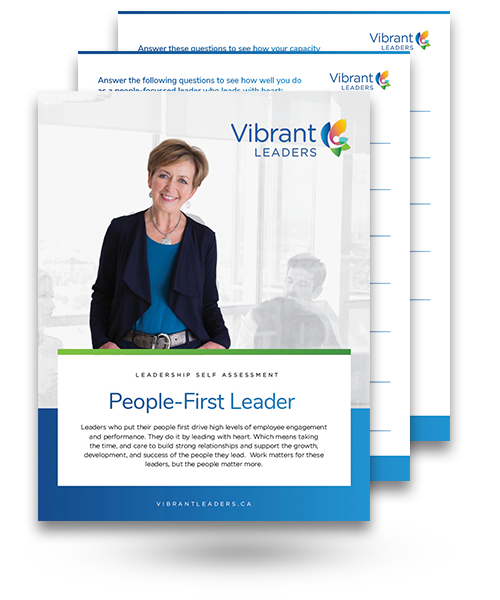 Free Download
Leadership Review & Self Assessment
An essential tool for effectiveness in leadership.